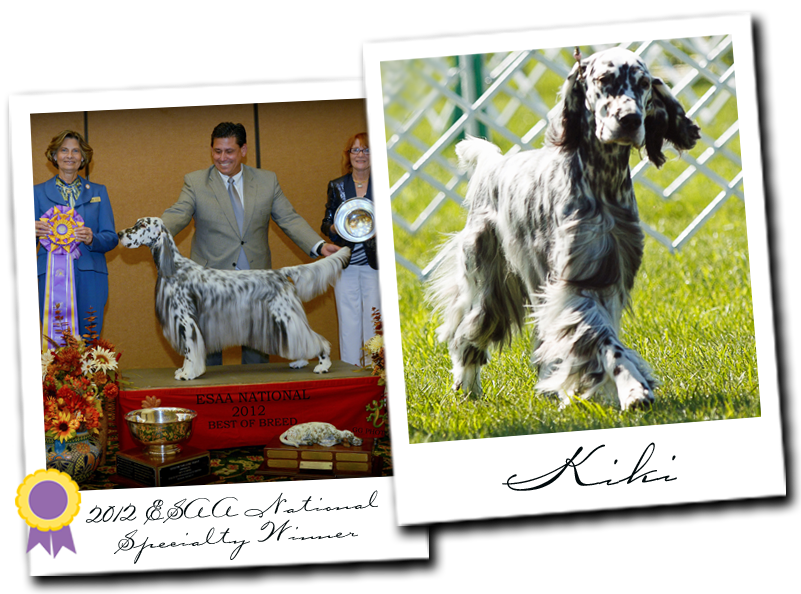 Fullscreen Background Block
Refresh or publish the page to see changes.

GCh Aerden's Pretty in Pink, JH
Kiki is my beautiful blue daughter out of JoJo and Stoli. She is my once in a lifetime girl. She won five sweepstakes as a young dog and finished with all specialty or supported entry wins with three 4 point majors and one 3 point major. In 2012 Kiki was the ESAA National Specialty winner. She is a hunting wizard in the field, easily getting her hunting title. She has a beautiful front assembly, great balance and awesome bone. She also has the most tremendous personality.